Voyage
An Internal Rideshare Platform
Voyage is a concept for an internal rideshare program where employees can match their commutes with their coworkers and carpool. Voyage was created at Viasat's 2018 Intern Hackathon where interns from accross the country were brought together to work on products and ideas.
I was responsible for product research and design.
Smart Carpooling
In the morning, a Viasat employee can choose to drive or find a ride to work. If they choose to drive, they enter the route they want to take and will potentially be matched with a coworker who is on the driver's route. As a rider, you give Voyage your location, as well as what time you would like to get the office. The matching algorithm takes all of this into account when matching you with a driver.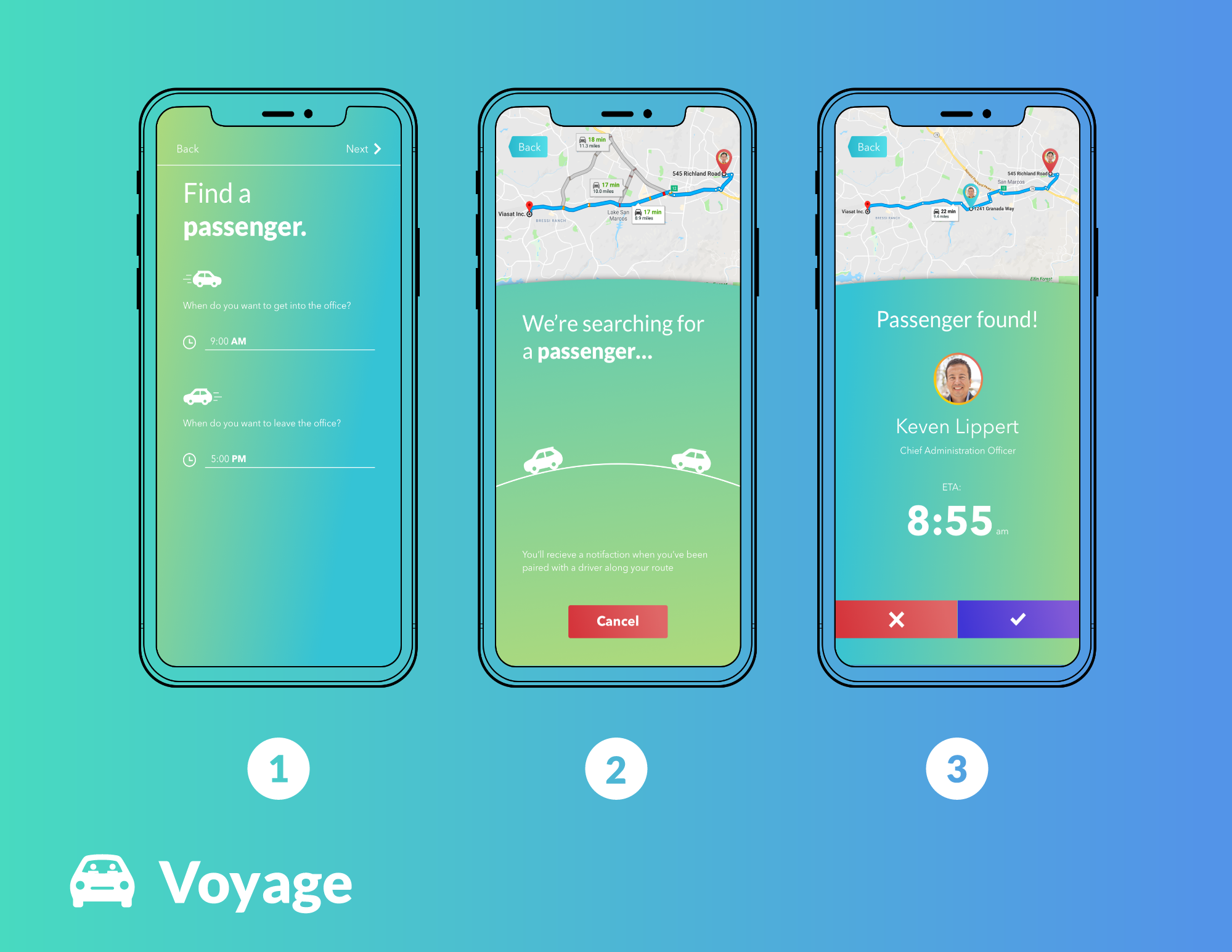 Rewards Based System
In order to incentivize employees to use Voyage, points are awarded to both drivers and riders. These points can be exchanged for gift cards as a reward for carpooling to work.
An Eco-Friendly Spin
We pitched Voyage as an opportunity for Viasat and it's employees to lower their carbon footprint by limiting the number of vehicles on the road during the day. When interviewing employees, we found that multiple people were already using existing ridesharing services such as Uber or Lyft to get to work, and that many cared about working for an eco-concious company.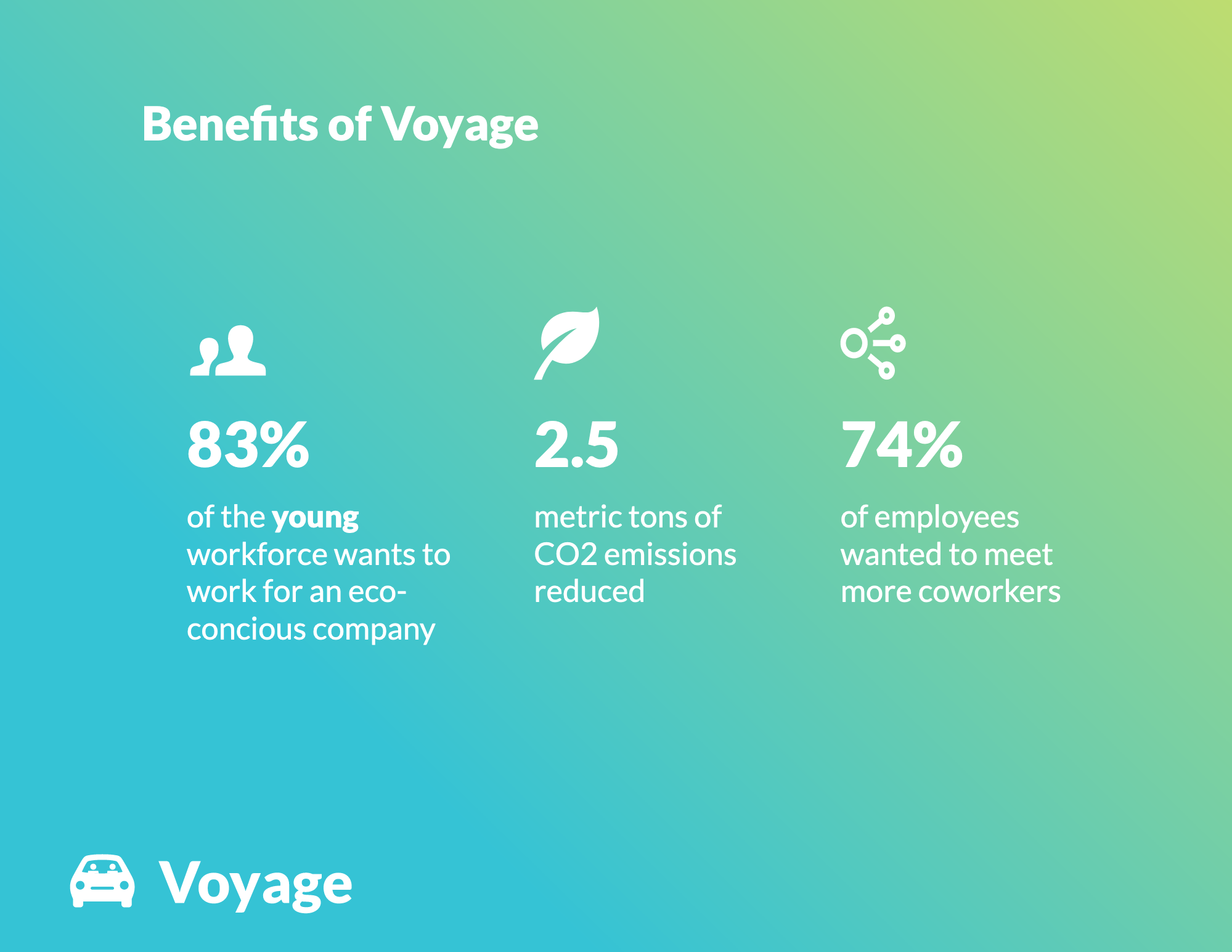 We also discovered that Voyage would be a great way to help employees meet other coworkers in a unique setting. How else would the CFO be able to have a conversation in the car with a new-hire in marketing?