Nibble
A Platform for the Food Truck Community
Nibble is a platform that connects the food truck community by providing a platform for food trucks to broadcast their locations and for customers to keep up with their favorite trucks.
Winner of Lavalab's Fall 2017 Cohort Demo Night
The Problem with Food Trucks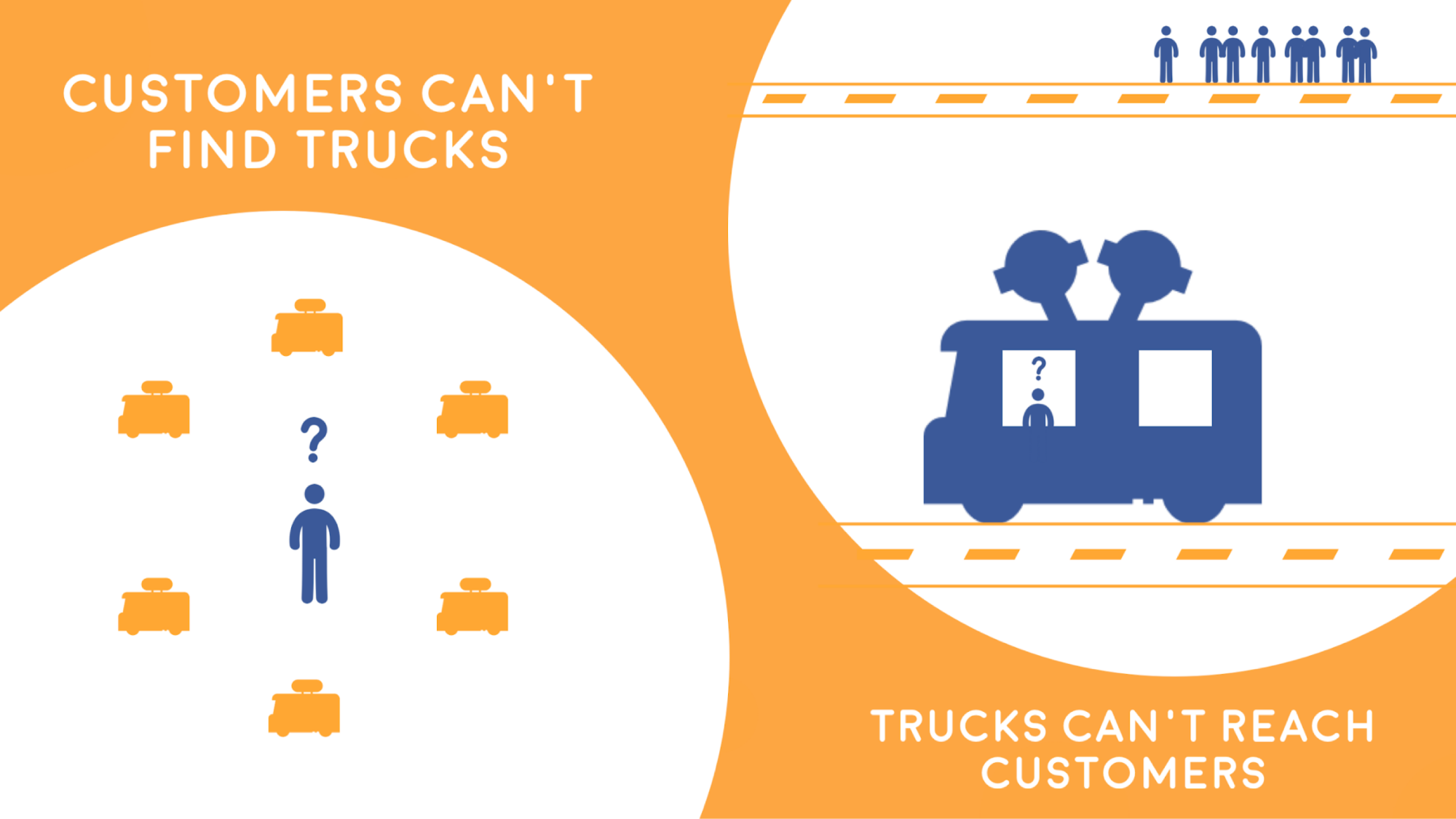 One of the biggest problems issues that many food truck customers face is that it is difficult to keep track of where their favorite mobile restraunts are going to be next. Some owners have taken to instagram or twitter to inform their fans about where they plan to open up, but these notifications are easily missed in the sea of other posts.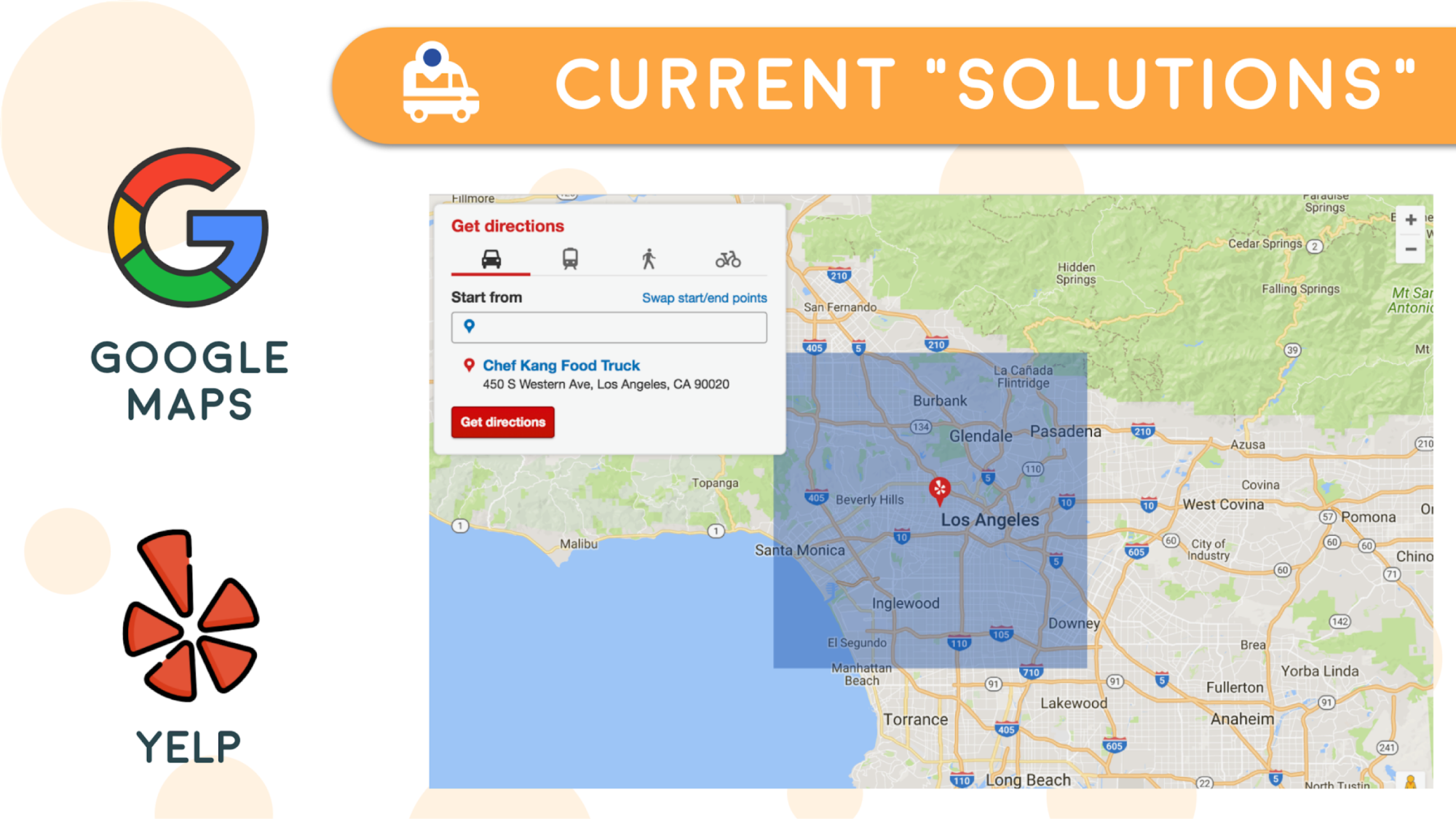 Yelp has attempted to fix this by drawing a box around the area where a given food truck generally operates, but this is largely unhelpful.
Enter Nibble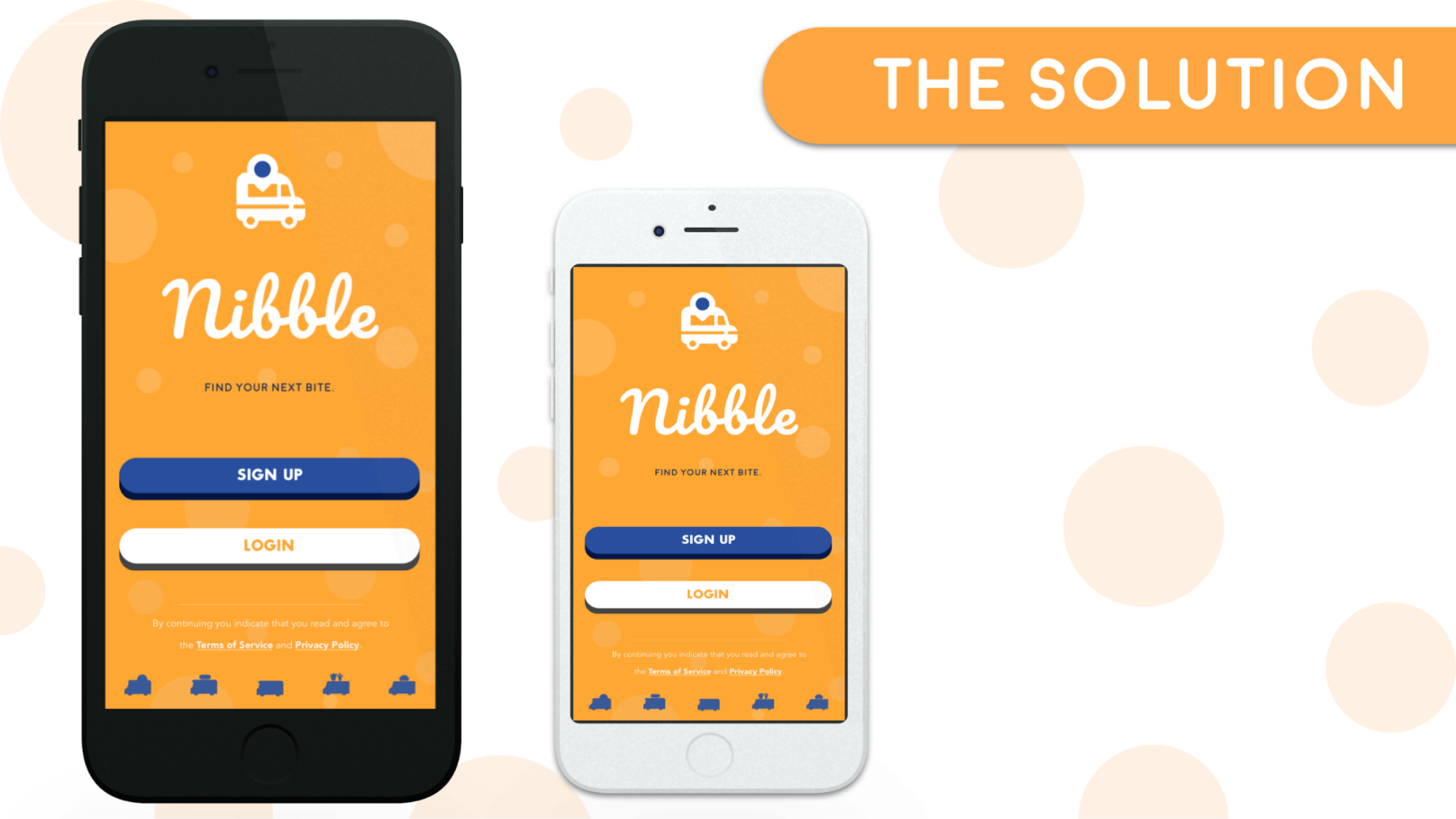 As a result, we created Nibble, a platform where truck owners can broadcast their location to anyone using the app. Likewise, customers can keep up with their favorite food trucks and discover new ones that are nearby.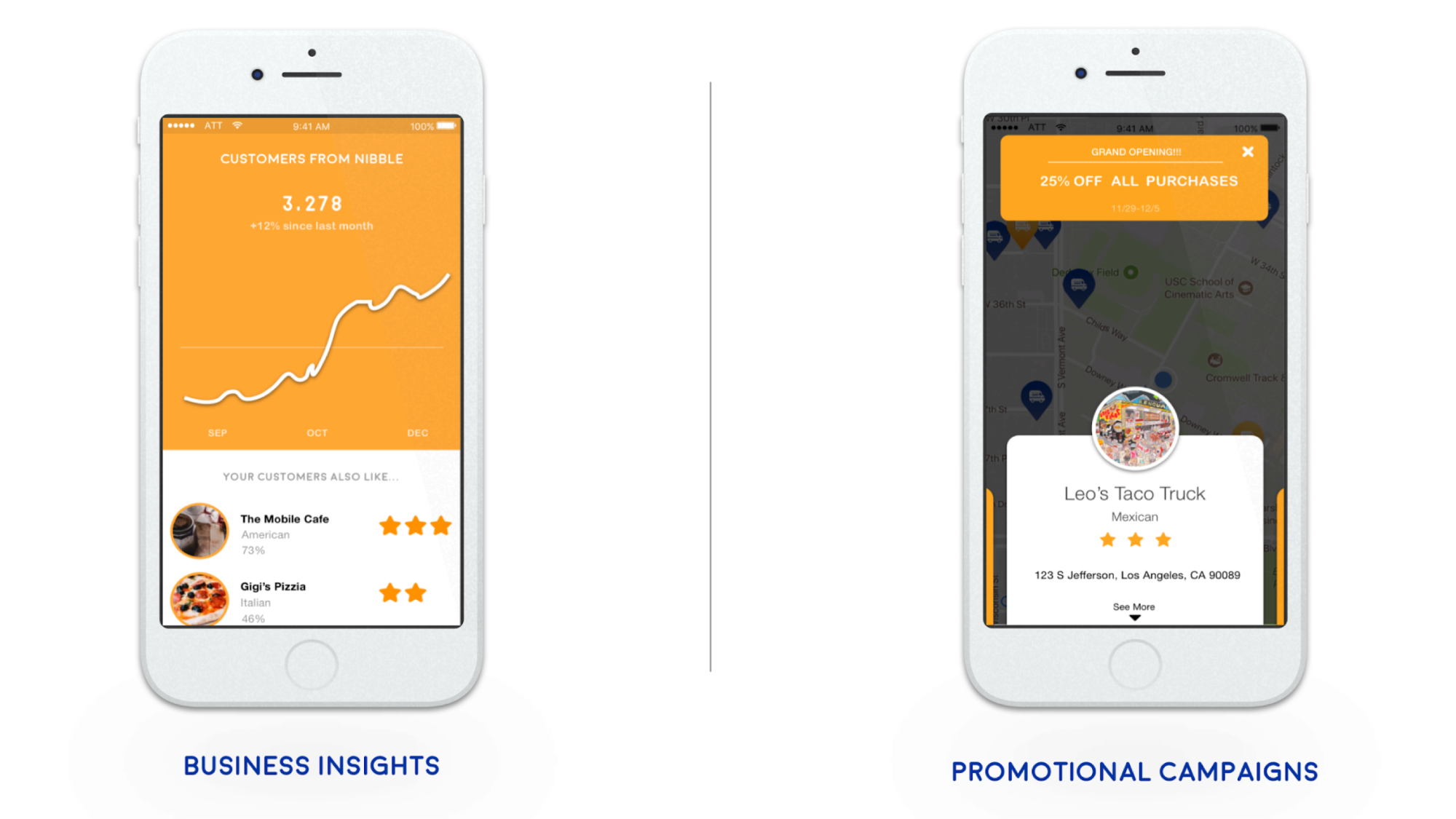 Nibble also serves as a powerful marketing tool for food truck owners, who can run a promotional campaigns or pay to get their truck sponsored on the platform in order to draw new customers.